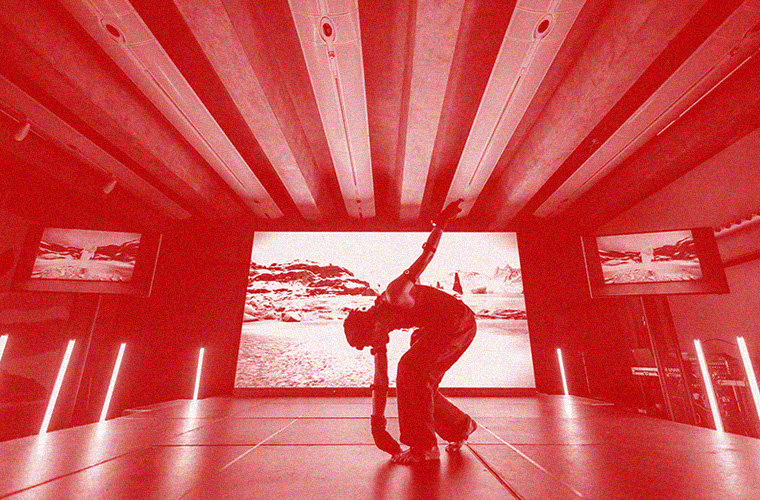 As Head of Screen, Stuart leads the Sydney Opera House's screen-based artistic program. Since its inception nearly a decade ago, the program has engaged millions of people around the world through original presentations, short films, concert recordings and podcast series that extend and complement the Opera House's Artistic Strategy.
Commissions
UNSW & Uncanny Valley, Music of the Sails, 2023
Kopi Su with Salvage & Alexis Weaver, Sonic Mutations, 2023
Harrison Hall, Body Pipelines, 2023
Brad Darkson, Nasim Patel, JD Reforma, Claudia Nicholson, Riana Head-Toussaint and Feras Shaheen, Shortwave – New Digital Commissions, 2023
Gravity & Other Myths, Sweet Sacred Bliss, 2023
Lu Yang, DOKU – The Binary World, with Exhibitionist & Metaobjects, 2022
Kamsani Bin Salleh & Kirli Saunders, Traces, with Magabala & Google Creative Lab, 2022
Serwah Attafuah x Soft Centre, Apotheosis, 2021
Omelia, R+J RMX, 2021
Seasons & Series
50/50 – 50th Birthday Archival Season, 2023
Outlines Digital Performance Season (Lu Yang, Claire L Evans, Harrison Hall, Queer Powerpoint, Christian Ramilo, Ana Tiquia, Tiyan Baker and Matt Cornell), 2023
In Session (The Necks, HTRK, Brodsky Quartet), 2022-2023
On The Level (Brian Cox, Teeks, Gordi), 2022
Piano Day (Andrea Lam, Amanda Palmer, Ian Munro, Vatche Jambazian & Zubin Kanga), 2022
Side By Side (Angela Goh, Corin, Steven Oliver, Ensemble Offspring), 2021-2022
UK/AU Digital Season, 2021-2022
Liminal: A Music Film Series (Ninajirachi, Blessed, Egoism, Chris Abrahams), 2021
Outlines Digital Performance Season (Royal Shakespeare Company, Korean National Contemporary Dance Company, Serwah Attafuah, Soft Centre, Omelia), 2021
From Our House To Yours, 2020
Piano Day (Nils Frahm, Jon Hopkins, Joep Beving, Margaret Leng Tan), 2020
Screen Programming, Podcasts
Up Next, 2022
---
Photo: DOKU by Billy Zammit.