Radio & Podcasts.
---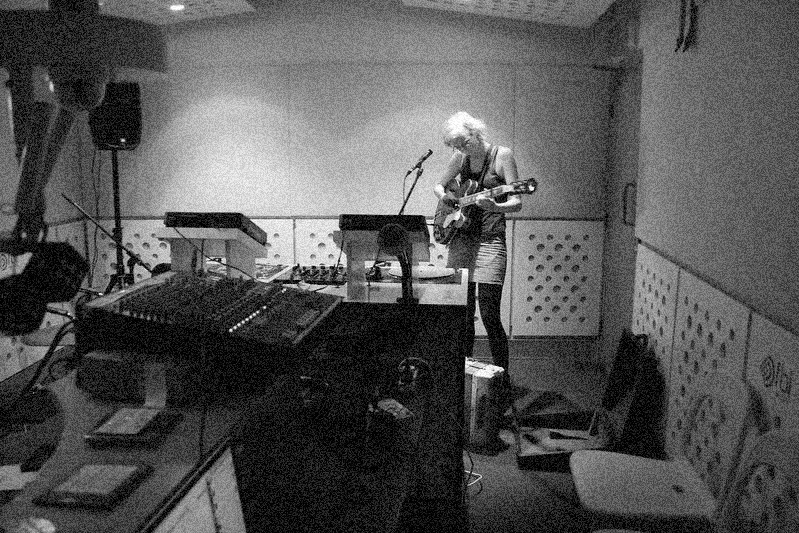 ---
New Weird Australia (2009-2012, 2016-Present)
In the New Weird Australia podcast series, I talk with artists and labels across a wide spectrum of eclectic and experimental Australian music.
The podcast series runs to over 100 episodes and includes interviews with and performances by artists such as The Necks, Penelope Trappes, Laurence Pike, Ela Stiles, Fia Fiell, Lawrence English, Rites Wild, Severed Heads and more.
The podcast also features live recordings from New Weird Australia events and archive interviews and live sessions from the original FBi Radio program. The program originally ran on FBi from 2009-2012 and won the National Community Broadcasting Award for 'Excellence In Music Programming' in 2010.
Subscribe on Apple Podcasts or wherever you get your podcasts.
---
Freak Wave (2019)

A podcast series featuring mutant music from around the world.
Listen to all episodes on Mixcloud.
Episode notes at freakwavepodcast.com.
---
Fat Planet (2003-2008, 2017-2018)

A weekly music program of alternative global music. Originally ran on Sydney's FBi Radio from 2003-2008, and was rebooted for a two-year run on ABC Double J in 2017. The program featured interviews with Bjork, The Knife, Sudan Archives, Miho Hatori, Irmin Schmidt (from Can), Lindstrom, Mad Professor, Mouse On Mars, Noga Erez and many more.
The accompanying Fat Planet mp3 blog ran from 2004-2008 and was named 'Best Blog For World Music' by The Guardian.
Listen to selected interviews on Mixcloud.
Listen to Fat Planet Year One (2004) on Dropbox.
---
Out From Under (2016, 2019)
A two-season radio program focusing on experimental Australian music, broadcast on London's Resonance FM. Included interviews with The Necks, Andy Rantzen, Ela Stiles, Scattered Order, Lawrence English, Gail Priest, Tangents, Fia Fiell and more.
All interview episodes can be found in the New Weird Australia podcast archive.
---
Repercussions (2014)
A 22-episode series investigating connections in electronic music, past, present and future, broadcast on FBi's digital station, FBi Click. Episodes focused on genres (shangaan electro, instrument grime), artists (Flying Lotus, Mark Bell), seminal albums (Entroducing, Dummy, Selected Ambient Works II) and guests selectors including Young Fathers and Seekae.
---
Slang Tang (2009)
An original podcast of new global music and interviews.
Listen on Mixcloud and Dropbox.
---
Disorient (2008-2009)
A weekly underground music program on FBi Radio.
Listen to Disorientation Session – A Mixtape For FBi on Dropbox.
Discontent – companion music blog (2008-2010).
---
The Prototype (2007)
An electronic music program, co-presented with Dan Zilber, broadcast on the Australian Community Radio Network.
---
Image: Anna Chase performing live for New Weird Australia radio show