Other Work.
---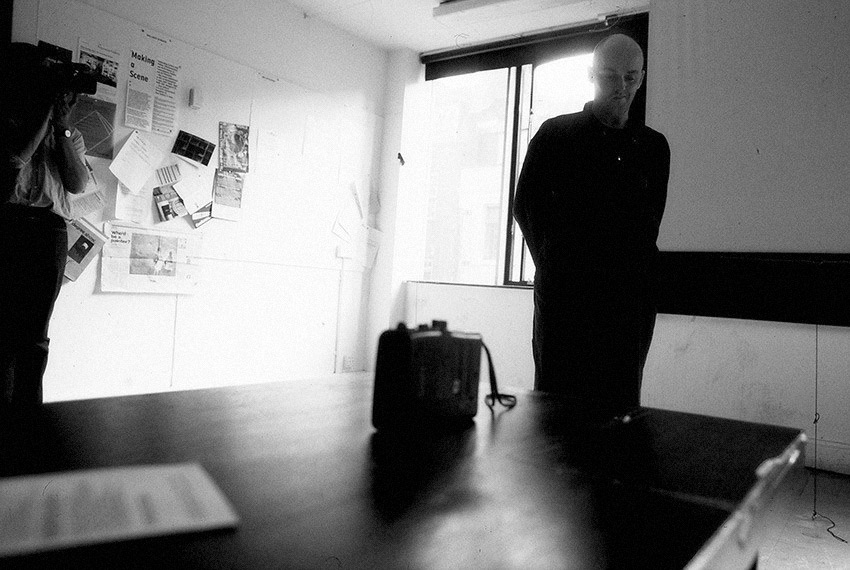 ---
Provenance – In 2016, I established Provenance – a record label fixated with left-field & experimental Australian music. Over five years, the label released albums and EPs from Medicine Voice, Paneye, Spartak, Lortica, Lovely Head, Aphir, KAIAR, Kris Keogh, Arrom, Shoeb Ahmad, Ahm, Sebastian Field, Morgan Heenan, Endurance, Scattered Order and Lack The Low. From 2021, label management is handled by Becki Whitton.
Unpopular Music – a three-year series of annual live events raising funds for Sydney community radio station, FBi Radio. You can find live recordings and Unpopular compilations on New Weird Australia.
That Time I Interviewed Grant Morrison – I guest-presented the FBi program Out Of The Box, really just as an excuse to gas with fellow Weegie and all-round comics LEGEND Grant Morrison.
Soundtrack For An Imaginary Australia – a mix for FBi Radio's Sunday Night At The Movies.
Music For Merce – a mixtape tribute to the late Merce Cunningham, one of the finest choreographers and dancers of his generation. I was lucky enough to meet him briefly at his apartment in NYC, shortly before he passed away, and it's a cup of tea I will never forget.
Made Of Wood And Wire – A Compilation For The Lifted Brow – Wood And Wire was a netlabel that I ran for a few years. This is the perfect primer, featuring work from many releases, curated for The Lifted Brow's Music issue.
The Story of Broken Hill – a seven-part video series about the people and places of one of Australia's greatest towns; featuring interviews with artists, petrol heads, shed enthusiasts and the guy that runs the Mad Max II Museum (note, not the Mad Max Museum, but the Mad Max II Museum).
Unfinished Music No.4: Three Phase Peace by Yoko Ono with Delia Derbyshire and Else Marie Pade – I wrote the sleeve notes for an imaginary album for an exhbition curated by Amanda Kaye in Katoomba. The artist Ben Tankard drew the cover art.
Three Heads Meet Messmer And Koo Koo – a 45-minute mix featuring Australian post-punk, industrial and proto-electronic from 1979-1983, on the occasion of Scattered Order's 'reformation' gig in 2009.
The Foundation For Art In Zero Gravity – lying in the gutters, looking at the stars.
---
Photo 'Year Zero', The Foundation For Art In Zero Gravity, by Lisa Fleming