New Weird Australia.
---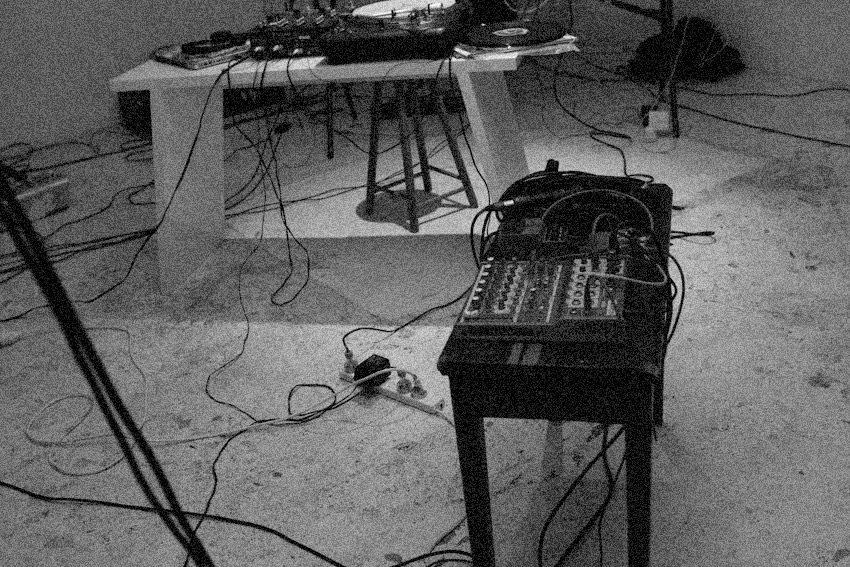 ---
New Weird Australia supports new, eclectic and experimental Australian music through a variety of evolving projects.
Neither one genre nor another, New Weird Australia is designed to challenge our collective understanding of what music can and should be.
Established in 2009, projects have included a long-running compilation series, podcasts and radio shows (FBi Radio, Resonance FM), live events and tours, and artist projects such as the Wood & Wire netlabel and New Editions limited-run series.
All of our releases are distributed free through Bandcamp and Soundcloud and collected on the website; and the podcast archive houses live recordings and interviews. New Weird Australia is also on Facebook, Instagram and YouTube.
---
Podcast.
In the New Weird Australia podcast series, I talk with artists and labels across a wide spectrum of eclectic and experimental Australian music.
The podcast series runs to over 100 episodes and includes interviews with and performances by artists such as The Necks, Penelope Trappes, Laurence Pike, Ela Stiles, Fia Fiell, Lawrence English, Rites Wild, Severed Heads and more.
The podcast also features live recordings from New Weird Australia events and archive interviews and live sessions from the original FBi Radio program. The program originally ran on FBi from 2009-2012 and won the National Community Broadcasting Award for 'Excellence In Music Programming' in 2010.
Subscribe on Apple Podcasts or wherever you get your podcasts.
---
Compilations.
NWA001 New Weird Australia, Volume One
NWA002 New Weird Australia, Volume Two
NWA003 New Weird Australia, Volume Three
NWA004 New Weird Australia, Volume Four
NWA005 New Weird Australia, Volume Five
NWA006 New Weird Australia, Volume Six
NWA007 New Weird Australia, The Sound Of Young Canberra
NWA008 New Weird Australia, We Are After All Here
NWA009 New Weird Australia, Bleak Metal
NWA010 New Weird Australia, Vox
NWA011 New Weird Australia, New Editions Sampled
NWA012 New Weird Australia, Western Schism
NWA013 New Weird Australia vs Fallopian Tunes, Gloss & Moss
NWA014 New Weird Australia, Sixes And Twelves
NWA015 New Weird Australia, Rural, Regional & Remote
NWA016 New Weird Australia ' the NOW now
NWA017A New Weird Australia, Passages, Volume One
NWA017B New Weird Australia, Passages, Volume Two
NWA017C New Weird Australia, Passages, Volume Three
NWA018A New Weird Australia, Solitary Wave (In)
NWA018B New Weird Australia, Solitary Wave (Out)
NWAB001 New Weird Australia, Broadcast One
NWAB002 New Weird Australia, Broadcast Two
NWAB003 New Weird Australia, Broadcast Three
NWAB004 New Weird Australia, Broadcast Four
NWAUM001 Unpopular Music 2009
NWAUM002 Unpopular Music 2010
NWAUM003 Unpopular Music 2011
---
Films.
NWAF001 Solitary Wave, Launch Film
---
New Editions.
NWAED01 CAUGHT SHIP Start Dencing Dad, Start Dencing
NWAED02 BLAKE FREELE Pins
NWAED03 PANEYE Lost In A Dark Aquarium
NWAED04 TANTRUMS Anomie
NWAED05 NO ZU New Age EP
NWAED06 KRIS KEOGH Processed Harp Works, Vol. 1
NWAED07 FORENZICS Build Ruins
NWAED08 SPARTAK Nippon
NWAED09 THOMAS WILLIAM VS SCISSOR LOCK Jewelz
NWAED10 STRANGE FORCES Strange Forces
---
Wood & Wire.
WW1 PEON Inter Alia
WW2 EMILY GRANTHAM Chocolate Syrup
WW3 BOK DARKLORD Lulu
WW4 MACHINE DEATH Machine Death
WW5 SHISD しsd – EP
WW6 REGIONAL CURSE Natural Living
WW7 SETEC I'll Be Good
WW8 KUÇKA Kučka EP
WW9 AUTOMATING Somnambulist
WW10 FM Buttons EP
WW11 H+ Giga
WW12 TEXTILE AUDIO The Pomegranate Cycle
WW13 K WILSON Alignments
WW14 THE VAINGLORIES Solace
WW15 DRILL FOLLY No Love Lost
WW16 HOLLOW PRESS Heads In Dust
WW17 VARIOUS Made Of Wood And Wire
WW18 STRESS WAVES Lost Lustre
WW19 FATTI FRANCES Sweaty
WW20 HEARTSWIN Tammuz
WW21 ADAM CADELL Til It All Melts Away
WW22 DAVID EVANS Domestic Cinema
WW23 CYCLE~ 440 17843+
WW24 PIOTR-HESLIN Piotr-Heslin
WW25 THE VAINGLORIES The Visitor
WW26 POLLEN TRIO Wreck
WW27 MUDLARK Zimdahl
WW28 FILTHY CHILDREN Chillection: Wood And Wire
WW29 GATHERER Amoeba Miasma Void
WW30 BLACK PINES Harsh Out
WW31 MOTION Syllepsis
WW32 INVISIBLE PRISM Innermost Outerspace
WW33 ELBEE Visions of Vactrols
WW34 HINTERLANDT & ANDY RANTZEN Smoke & Mirrors EP
WW35 HOST Star & System
WW36 THESE GUY Human Language
WW37 VARIOUS Wood And Wire: Ears Have Ears Soundtracks
---
Events.
Listen to live sets by highlighted artists, available in the podcast archive.
2009-10 NEW WEIRD AUSTRALIA AT SOUND SUMMIT
Arthive / Renew Newcastle Church / Festival Club (Masons), Newcastle
CASTINGS, BLASTCORP, GUGG, HOLY BALM, ALPS, KYU, MOONMILK, LUCIA DRAFT, POLYFOX AND THE UNION OF THE MOST GHOSTS, BRUTAL HATE MOSH, GO GENRE EVERYTHING, FAUX PAS
2009-11 UNPOPULAR MUSIC Red Rattler, Sydney
PIMMON & JEFF BURCH, KYU, ANNA CHASE, ANON, SCISSOR LOCK, NICK WISHART, KEVIN PURDY, TIM RITCHIE, TOM SMITH
2010-03 NEW WEIRD AUSTRALIA LIVE St Petersburg, Sydney
PAINT YOUR GOLDEN FACE, ALPS, CAUGHT SHIP, KAROSHI
2010-06 REFRACTION Serial Space, Sydney
TOM HALL, HORSE MACGYVER, KUSUM NORMOYLE, JORDAN DORJEE
2010-07 NEW WEIRD AUSTRALIA LIVE Red Rattler, Sydney
ERASERS, ANONYMEYE, AMBROSE CHAPEL, TR-10 (LUKASZ KARLUK & GENTLEFORCE)
2010-12 SOUND SERIES Hardware Gallery, Sydney
TAILINGS, AEMON WEBB, DUAL UZIS, LUCIA DRAFT, BLAKE FREELE, KIM ONO
2010-12 UNPOPULAR MUSIC Red Rattler, Sydney
SCATTERED ORDER, STITCHED VISION, CLEPTOCLECTICS VS SCISSOR LOCK, MELODIE NELSON, MERE WOMEN, TANTRUMS
2011-01.02 AXXONN National Tour Sydney, Canberra, Hobart, Devonport, Toowoomba, Brisbane, Perth, Melbourne
with AXXONN, SCATTERED ORDER, BREATHING SHRINE, CONSTANT LIGHT, BORGIA, OCEANS, SPHERES, DUO, AMBROSE CHAPEL, DIE ON PLANES, DOT.AY, ERASERS, GILBERT FAWN, CRAIG MCELHINNEY, NO ZU, MYSTIC EYES, PEON
2011-04 NEW WEIRD AUSTRALIA LIVE FBi Social, Sydney
UNDERLAPPER, CLEPTOCLECTICS VS SCISSOR LOCK, EDWIN MONTGOMERY
2011-05 NEW WEIRD AUSTRALIA LIVE FBi Social, Sydney
THE SOUND OF YOUNG CANBERRA with SAVAGES, KASHA, REUBEN INGALL, SHOEB AHMAD
2011-06 NEW WEIRD AUSTRALIA LIVE FBi Social, Sydney
FORENZICS, DOMEYKO/GONZALES, JUSGO MOSH, ROBOT HOUSE
2011-10 TSH: XVIII The Silent Hour, Sydney
SPARTAK, BRAIN DRAIN, THE DEADLY NIGHTSHADES
2011-11 NEW WEIRD AUSTRALIA LIVE Black Wire, Sydney
RITES WILD, BLACK VANILLA & PIMMON
2011-12 UNPOPULAR MUSIC Hardware & Dirty Shirlows, Sydney
STRANGE FORCES, ZEAHORSE, SECRET BIRDS, SCATTERED ORDER, THOMAS WILLIAM VS SCISSOR LOCK, MONOLITH, ANNA CHASE, UND, DJs PAUL GOUGH, JACK SHIT & OCTOPUS PI
2012-01 ANALOGUE TO DIGITAL 7 Scitech, Perth
WHITE LIGHT / WHITE HEAT – FURCHICK, K WILSON, BRAIN FULL OF LIGHT, CRAIG MCELHINNEY, OUROBONIC PLAGUE, NO HAND PATH, SCITECH HIGH VOLTAGE SHOW
2012-01 THE LOW LIGHT SOCIAL Childers Street, Canberra
TETRAS, KANGAROO SKULL, KASHA, THOMAS WILLIAM, SPARTAK, DANGER BEACH, MORNINGS
2012-06 VAGRANT #1 Serial Space, Sydney
GUERRE, SCISSOR LOCK, MAJOR NAPIER
2012-07 VAGRANT #2 The Workers Club, Melbourne
KANE IKIN, NAPS, WOOSHIE, BABA X, ZANZIBAR CHANEL
2012-07 VAGRANT #3 The Waiting Room, Brisbane
TALKSHOW BOY, SCRAPS, FEET TEETH
2012-07 VAGRANT #4 The Waiting Room, Brisbane
NO ANCHOR, THE RATIONAL ACADEMY, ANONYMEYE VS AMBROSE CHAPEL
2012-07 VAGRANT #5 Terrace Bar, Newcastle
SCATTERED ORDER, DRACOPEDE, THE MERMAIDS
2012-07 VAGRANT #6 Galleria, Perth
PER PURPOSE, RITES WILD, DOCTOPUS, CRAIG MCELHINNEY
2012-07 VAGRANT #7 Dada, Perth
TERRIBLE TRUTHS, PER PURPOSE, GUNNS, HAMJAM
2012-07 VAGRANT #8 Format, Adelaide
HOLY BALM, ASPS, MAJOR CRIMES, BEIGE ABRASION
2012-07 GLOSS PARTY The Mercat Basement, Melbourne
CALL ME PROFESSOR, SPEED PAINTERS, DOCUMENT SWELL, MATTHEW BROWN, JACOB SILVER,
2012-09 FILTHY CHILDREN AT THE SYDNEY FRINGE 5 Eliza, Sydney
2012-09 WESTERN SCHISM LAUNCH The Bakery, Perth
CRAIG MCELHINNEY, CHRIS COBILIS, ERASERS, JAMES IRELAND, FURCHICK, SAM GILLIES, GULLS, ELEVENTEEN ESTON, OUROBONIC PLAGUE, JAVIER FRISCO, PREDRAG DELIBASIC, SOLAR BARGE, SALAMNDER, BROWN
---
Photo by Marnie Vaughn, marniephotography.com.