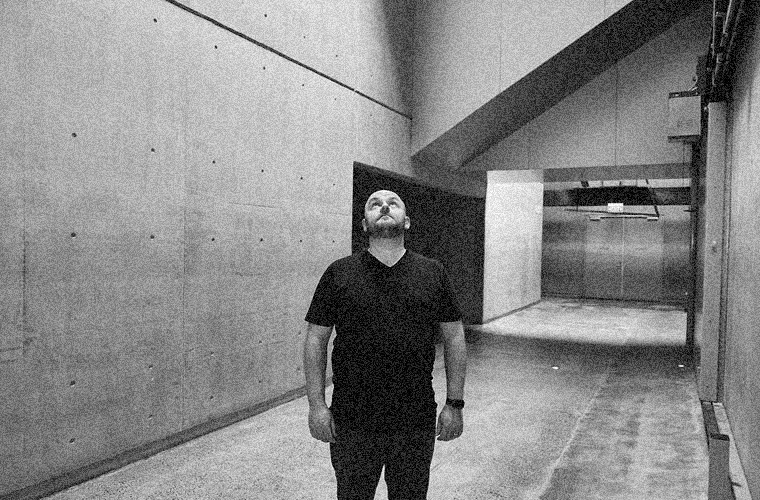 ---
Stuart Buchanan is a curator, producer and podcaster, working across art and music.
Born and raised in Scotland, he now lives in the Blue Mountains, on the lands of the Darug people.
Stuart works as Head of Digital Programming for Sydney Opera House and runs the experimental music label New Weird Australia and its companion podcast.
He has worked for and with companies such as ABC, Art Gallery of NSW, AFTRS, Biennale of Sydney, Creative Sydney, Disney, Edinburgh Fringe, The Guardian, MONA, Museum of Contemporary Art, Mute Records, Royal Court Theatre, SBS and Underbelly Arts, and co-founded the digital creative agency The Nest.
As a broadcaster, Stuart has presented programs on ABC's Double J, FBi Radio and UK station Resonance FM. He is currently a Management Committee Member of FBi Radio and was previously Chair of Underbelly Arts Festival.
Although Scottish, he is not the Scottish visual artist Stuart Buchanan, nor has he written books about lighthouses, nor was he a voice actor for Disney. But those Stuart Buchanans are most likely great.
Contact mail at stuartbuchanan dot com.
Find Stuart on Instagram | Twitter | Soundcloud | LinkedIn
Photo by Ingvar Kenne for The Guardian
---
PROJECTS:
CURATOR / PROGRAMMER
2019-Present Head of Digital Programming, Sydney Opera House
2009-Present Director, New Weird Australia
2016-2020 Label Manager, Provenance
2012-2015 Label Manager, Wood & Wire
2012 New Weird Australia Live, Sydney Fringe
2012 Vagrant, National
2011 New Weird Australia Live, FBi Social
2010-2012 Label Manager, New Editions
2010-2011 Co-Label Manager, Feral Media
2010 Sound Series, Hardware Gallery
2010 Refraction, Serial Space
2009-2011 Unpopular Music, Red Rattler & Dirty Shirlows
2009 New Weird Australia Live, Sound Summit
STRATEGIST / PRODUCER
2017-2019 Head of Digital, AKA
2015-2017 Head of Content, TEDxSydney
2015-2017 Digital Strategy Masterclass Series, The Guardian
2015-2016 Creative & Content Strategy, MTNS MADE
2015 Mobile Strategy, Museum of Contemporary Art
2015 Digital Strategy, Australian Chamber Orchestra
2014-2015 Content Strategy & Production, Broken Hill For Real
2014 Summer of the Seventeenth Doll Digital Publication, Currency Press
2014 Anne Landa Award Digital Catalogue, Art Gallery of NSW
2014 Indigenous Tablet App, Art Gallery of NSW
2014 Mobile App, Chinese Garden of Friendship, SHFA
2013-2014 Websites, Sydney Gay & Lesbian Mardi-Gras
2013-2014 Website & Creative Strategy, Underbelly Arts
2013 Website, Sydney Dance Company
2013 Mobile App, Sounds Australia
2013 Website, SITUATE Art In Festivals
2013 Website, 13 Rooms, Kaldor Public Art Projects
2013 Website, ISEA (International Symposium on Electronic Art)
2013 Mobile App, The Rocks Walking Tour, SHFA
2013 Website & Social, The Rocks Windmill, SHFA
2013 Contemporary Tablet App, Art Gallery of NSW
2012-2013 Website & Social, The Rocks Village Bizarre, SHFA
2012-2013 Mobile Apps, MONA FOMA Festival
2012 Website, Playwriting Australia
2012 Website, ICE (Information & Cultural Exchange)
2012 Digital Strategy, Museums & Galleries NSW
2011-2013 Websites, Ten Days on the Island
2011-2013 Websites, Tropfest
2011-2012 Websites, Sydney Writers Festival
2011-2012 Website, Sydney Story Factory
2011-2012 Websites & Video Series, Art Month Sydney
2011 Digital Strategy & Website, SBS World Movies
2011 Website, Kaldor Public Art Projects
2010-2014 Websites & Mobile Apps, Sydney Festival
2010 Website, Performance Space
2010 Website, 17th Biennale of Sydney
2010 Digital Producer, Aphrodite, Kylie Minogue
2010 Digital Producer, Head First, Goldfrapp
2009 Executive Producer, Creative Sydney
2008-2010 Executive Producer, NOISE Online Arts Festival
2006 Digital Producer, Stadium Arcadium, Red Hot Chilli Peppers
2005-2006 Digital Producer, Supernature, Goldfrapp
2004 Digital Producer, Remixes 81:04, Depeche Mode
2003-2004 Digital Producer, Gronland Records
2003-2004 Digital Producer, Black Cherry, Goldfrapp
2002-2003 Digital Producer, Siobhan Davies Dance Company
2002-2003 Digital Producer, Webs We Weave, Royal Court Theatre
2002 Digital Producer, Span2 Performance Festival
2000 Digital Producer, Crossing The Borders, Royal Court Theatre
BROADCASTER
2016-Present New Weird Australia, Podcast
2019 Freak Wave, Podcast
2017-2018 Fat Planet, ABC Double J Radio
2016, 2019 Out From Under, Resonance FM Radio
2014 Repercussions, FBi Click Radio
2009-2012 New Weird Australia, FBI 94.5FM Radio
2009 Slang Tang, Podcast
2008-2009 Disorient, FBI 94.5FM Radio
2005 The Prototype, Community Radio Network
2003-2008 Fat Planet, FBI 94.5FM Radio
EDITOR
2013-2014 Editor, Cuttings Digital Journal of New Writing
2012 Editor, The Shared Experience
2008-2010 Editor, Discontent Music Blog
2005-2008 Editor, Fat Planet Music Blog
GOVERNANCE
2019-Present Management Committee Member, FBi Radio
2017-2019 Member, Barangaroo Arts and Public Programs Panel
2013-2016 Chair, Underbelly Arts
2012-2013 Board Member, Monkey Baa Theatre
2005-2008 Board Member, Community Broadcasting Association of Australia