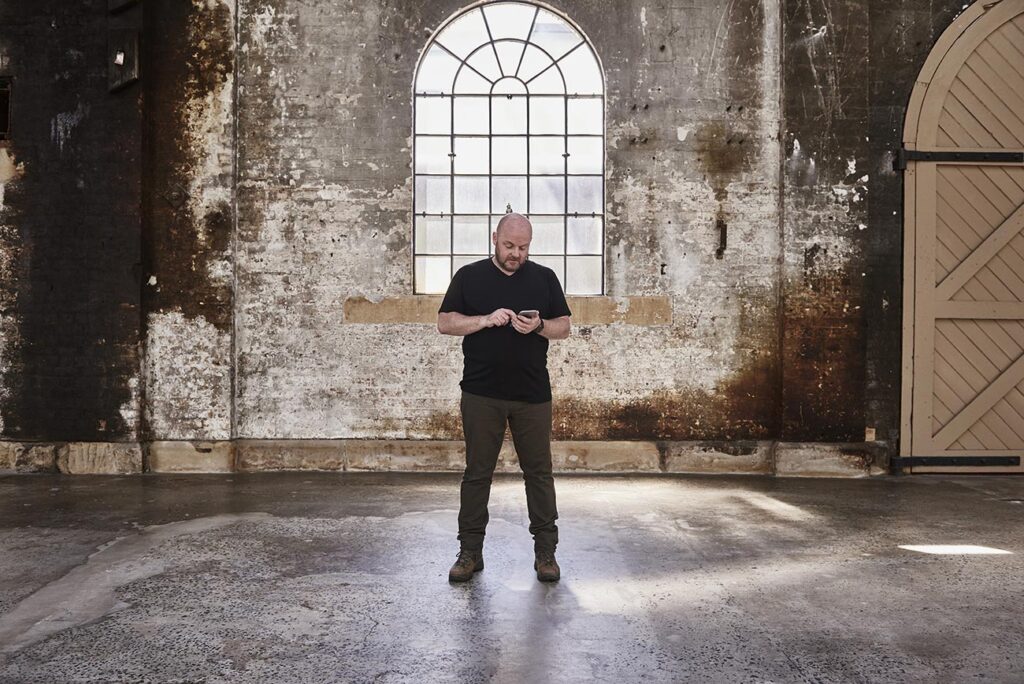 I'm Stuart Buchanan and I'm an arts programmer, music curator and podcaster. I run the experimental music initiative New Weird Australia and work as Head of Digital Programming for Sydney Opera House.
I've worked for and with companies such as ABC, Art Gallery of NSW, AFTRS, Biennale of Sydney, Creative Sydney, Disney, Edinburgh Fringe, FBi Radio, The Guardian, MONA, Museum of Contemporary Art, Mute Records, Royal Court Theatre, SBS and Underbelly Arts, and, with my wife Robyn, founded and managed the digital creative agency The Nest during the 2010s.
Although Scottish, I'm not the Scottish visual artist Stuart Buchanan, nor have I written books about lighthouses, nor was I a voice actor for Disney. But those Stuart Buchanans are most likely great.
---
Here's some recent work:
New Weird Australia, Solitary Wave – a two-volume, 26-track compilation of new Australian music made, remade and reconsidered during a global pandemic. The album couldn't be launched with a live show, so I collaborated with the artists to make a Launch Film.
New Weird Australia Podcast, Laurence Pike – Episode 116, talking with prolific drummer, percussionist and composer Laurence Pike (PVT, Szun Waves, Liars). Subscribe on Apple Podcasts, Spotify or wherever you get your podcasts.
Sydney Opera House, From Our House To Yours – a Digital Season of work, presented as a response to Covid-19. Over 100 hours of original programming is available to watch for free online, half of which was recorded and live-streamed from (an empty) Joan Sutherland Theatre.
New albums from Aphir, Scattered Order, Lortica – I founded the Provenance record label back in 2016, aiming to release music from the Australian margins. Becki (Aphir) is going to take over the running of the label in 2021, so these records are my parting shot.
---
And here's some older work that I love:
That Time I Interviewed Bjork – I presented the radio program Fat Planet on FBi Radio and ABC Double J, and this was the highlight. Talking on the (crackly) phoneline to Bjork in Reykjavík about Utopia, Tinder and slapstick comedy. You can find a bunch of other interviews on this link too.
That Time I Interview Grant Morrison – I guest-presented the FBi program Out Of The Box, really just as an excuse to gas with fellow Weegie and all-round comics LEGEND Grant Morrison.
Indefinite Article – I make music and sound art on occasion, under many different aliases. This is a compilation of work recorded in the 90s and 00s.
Freak Wave – a nine-part podcast series featuring mutant music from around the world. Fat Planet's ugly, angry cousin.
Soundtrack For An Imaginary Australia – a mix for FBi Radio's Sunday Night At The Movies.
The Story of Broken Hill – a seven-part video series about the people and places of one of Australia's greatest towns; featuring interviews with artists, petrol heads, shed enthusiasts and the guy that runs the Mad Max II Museum (note, not the Mad Max Museum, but the Mad Max

II

Museum).
Music For Merce – a mixtape tribute to the late Merce Cunningham, one of the finest choreographers and dancers of his generation. I was lucky enough to meet him briefly at his apartment in NYC, shortly before he passed away, and it's a cup of tea I will never forget.
Made Of Wood And Wire – A Compilation For The Lifted Brow – Wood And Wire was a netlabel that I ran for a few years. This is the perfect primer, featuring work from many releases, curated for The Lifted Brow's Music issue.
Three Heads Meet Messmer And Koo Koo – a 45-minute mix featuring Australian post-punk, industrial and proto-electronic from 1979-1983, on the occasion of Scattered Order's 'reformation' gig in 2009.
---
So that's that. You can find me on other places on the internet, such as Instagram and Bandcamp. Contact me at mail at stuartbuchanan dot com.